Enquire about this development
If you would like more information, or to arrange a development tour, please fill in the below and we'll get back to you shortly.
"*" indicates required fields
Or call us on:
01372 700 196
Oakmead Green
Epsom, KT18 7JS
Developer
True Oak Ltd
Number of properties
49
Property types
Bungalows and apartments
Year of construction
1985
Join the waiting list
There is currently nothing available – Join the waiting list and we'll let you know as soon as something becomes available in the development.
"*" indicates required fields
Or call us on:
01372 700 196 (Esher)
01344 981 246 (Ascot)
A spacious, plant filled development on the road into Epsom town centre
Oakmead Green is a gorgeous, expansive development with an even mixture of apartments and bungalows, set over well kept grounds with plenty of greenery and private parking.
The development itself is tucked away from the main road, so benefits from peaceful and quiet surroundings, but is close enough to capitalise on the transport links in and out of Epsom and Ashtead. Alongside the beautiful grounds, Oakmead Green benefits from numerous facilities including a laundry room, residents lounge and guest suites.
Pretty bungalows and balconied apartments are surrounded by trees and plants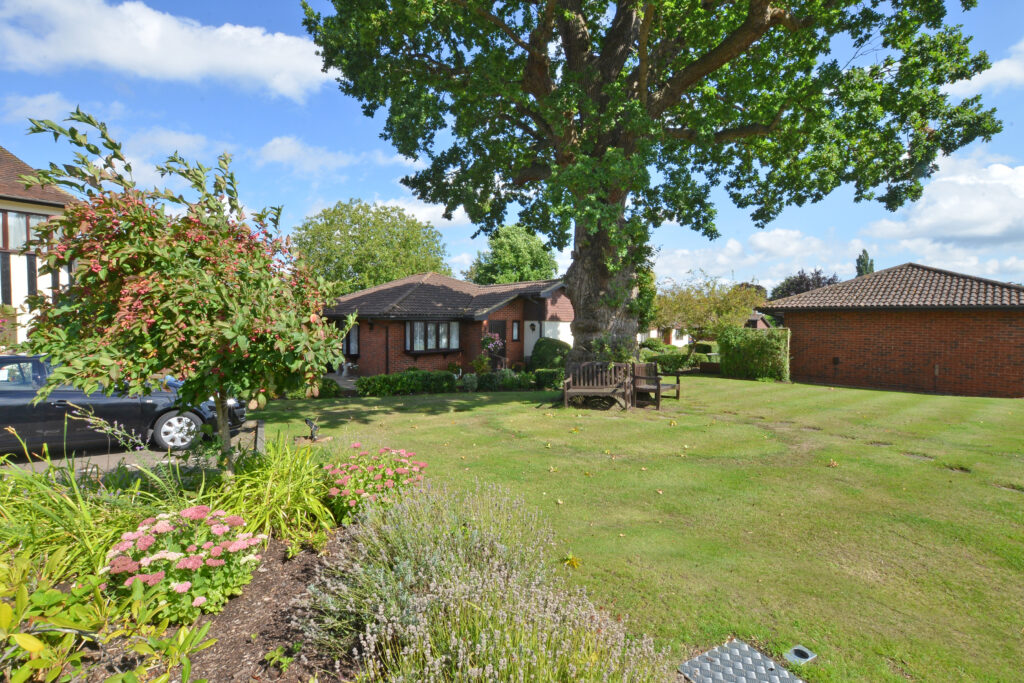 Key Development Info
Over 60's Retirement Development
Residents' Lounge and laundry
Beautifully maintained communal gardens
Balconies with all apartments
Development Manager
Individual bungalows
The combination of on-site services and accommodation, wonderful outdoor spaces within easy reach, and owners being well-served by the local shopping areas makes Oakmead Green an ideal retirement choice.
Nearby Developments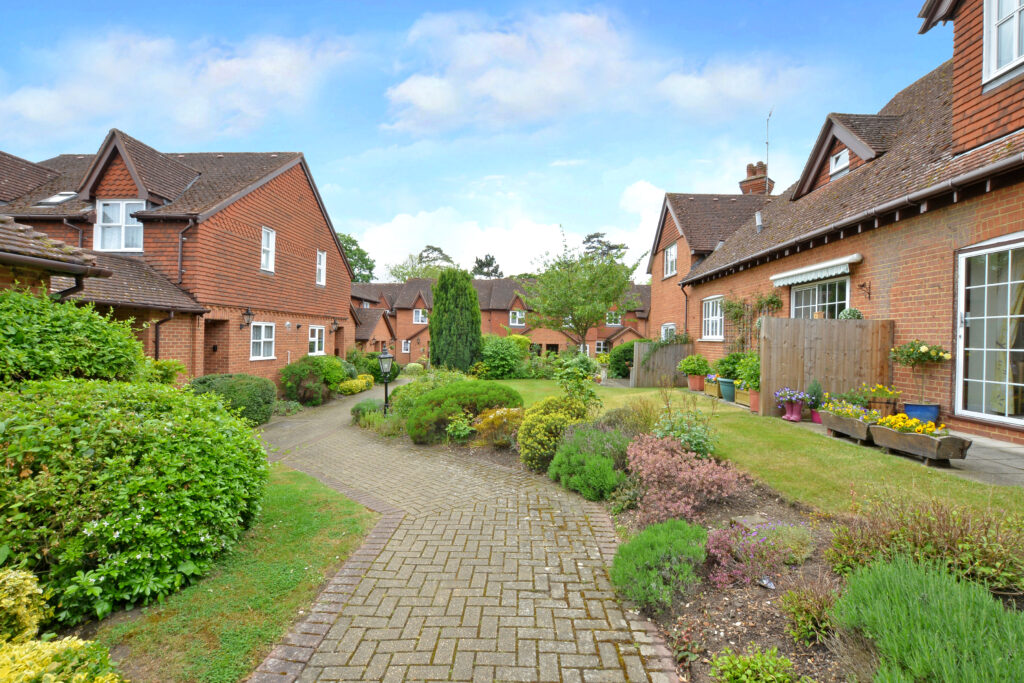 Number of properties: 35
Houses
Year of construction: 1987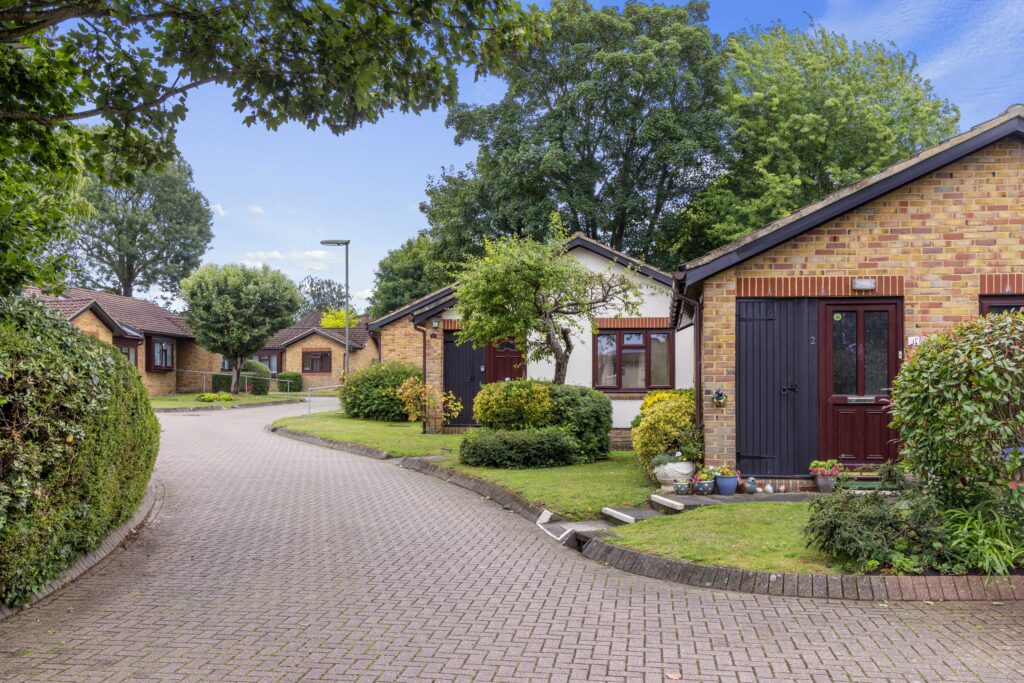 Number of properties: 28
Bungalows
Year of construction: 2001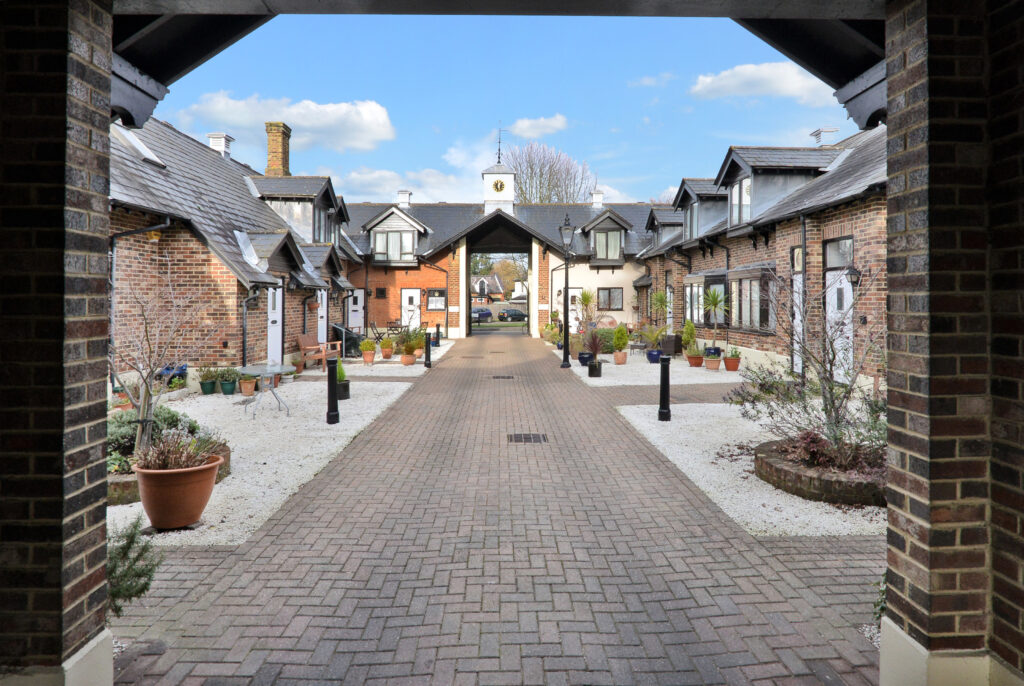 Number of properties: 10
Houses
Year of construction: 1989